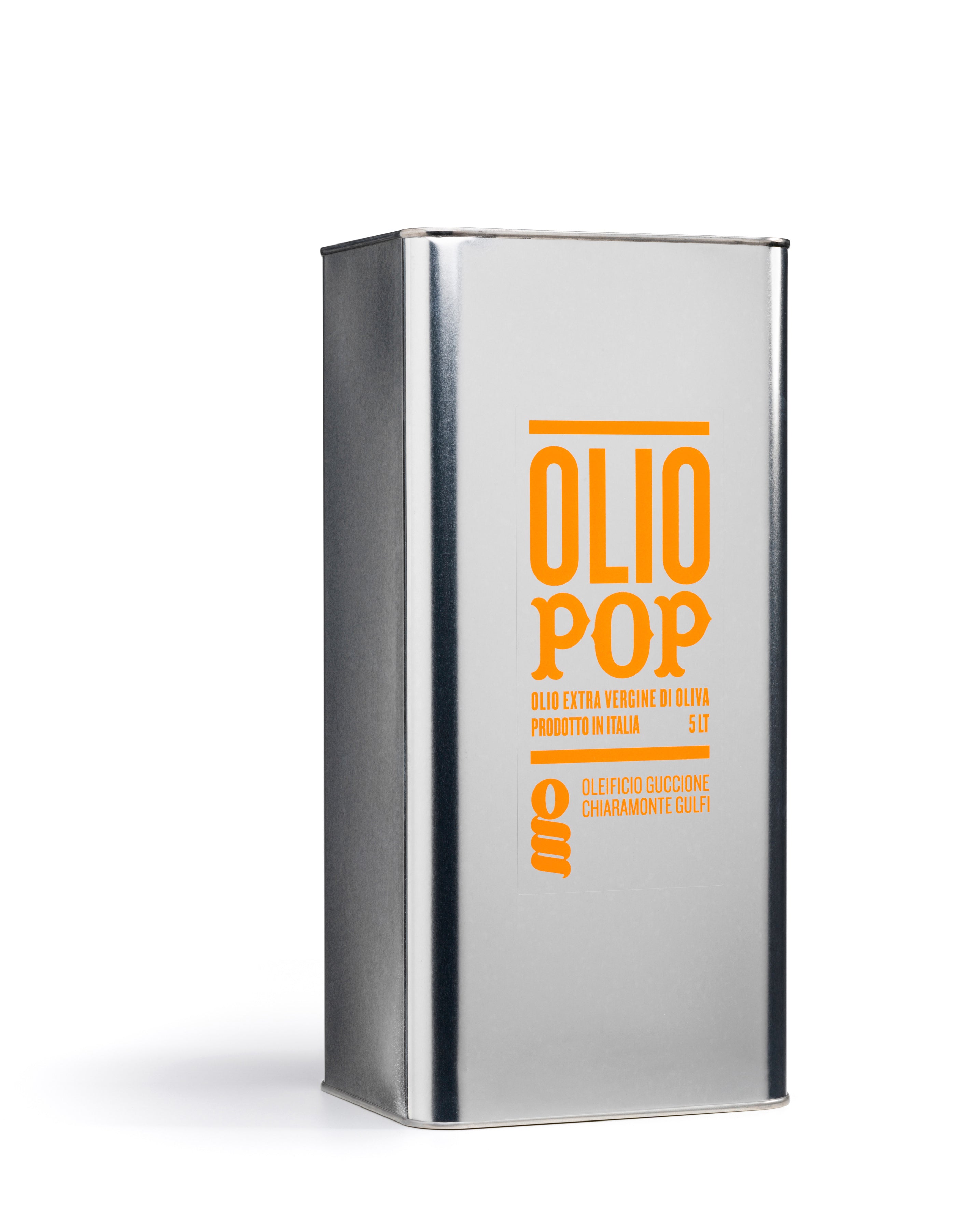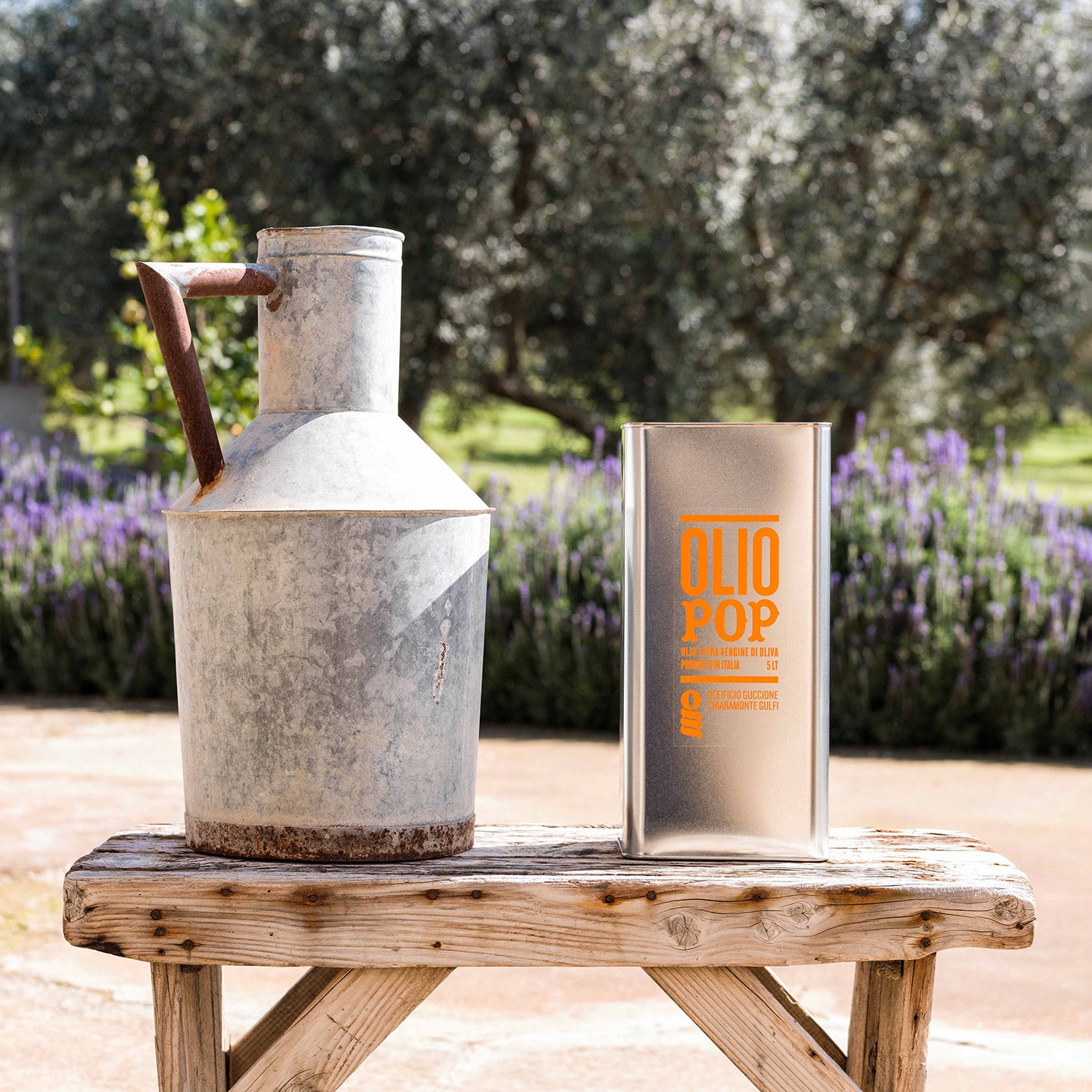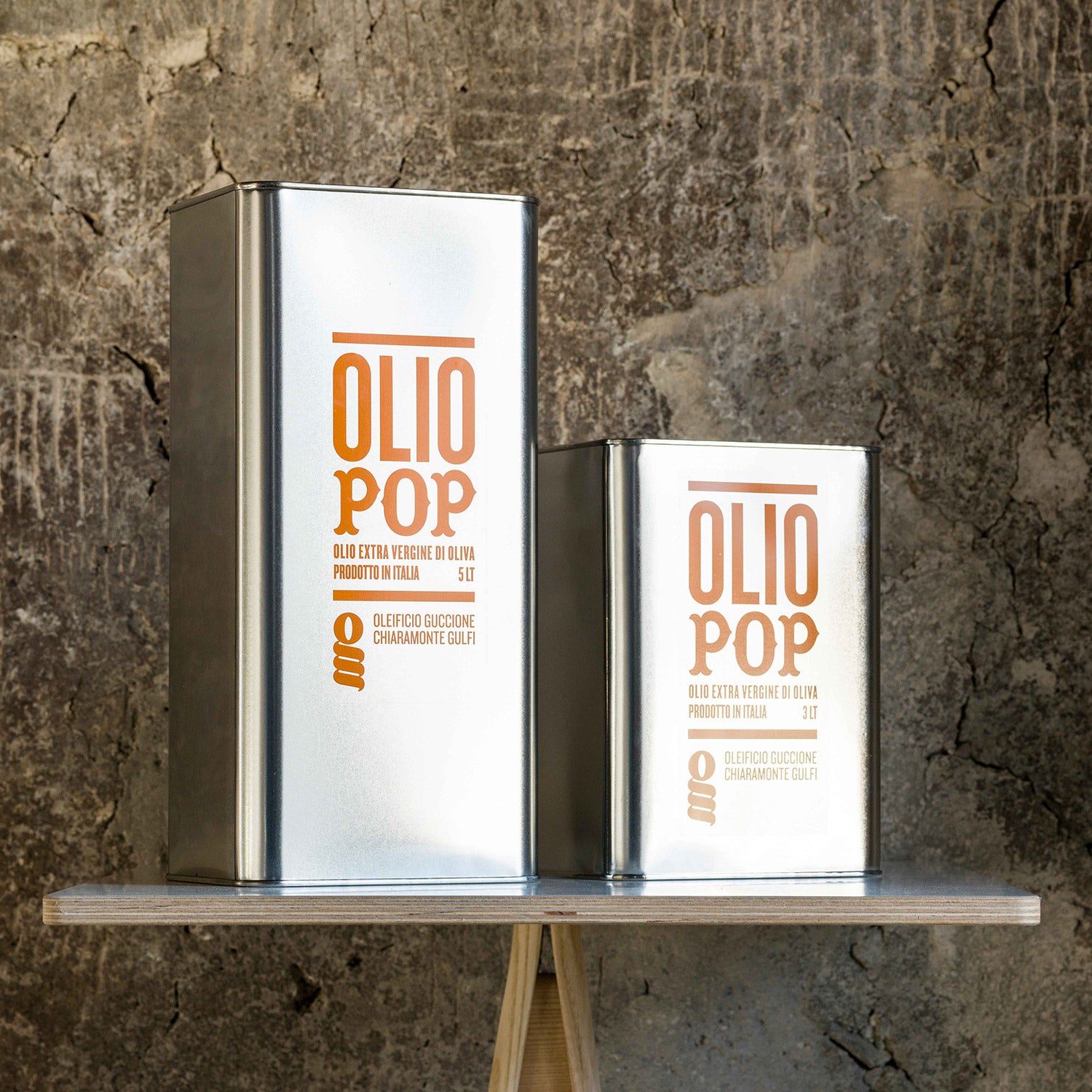 Olio Pop 5lt
---
Olio Pop is an oil obtained from a blend of native Sicilian cultivars, from the most representative such as Biancolilla and Nocellara, to other less known ones, such as Moresca and Carolea.
The harvest takes place by hand from the beginning to the end of October, depending on the degree of ripeness of each cultivar.
The harvested olives are transformed into oil within a few hours in our mill, where we use technologies that allow us to maximize the potential of the olive at each stage of the extraction. Ideal for everyday use in the kitchen.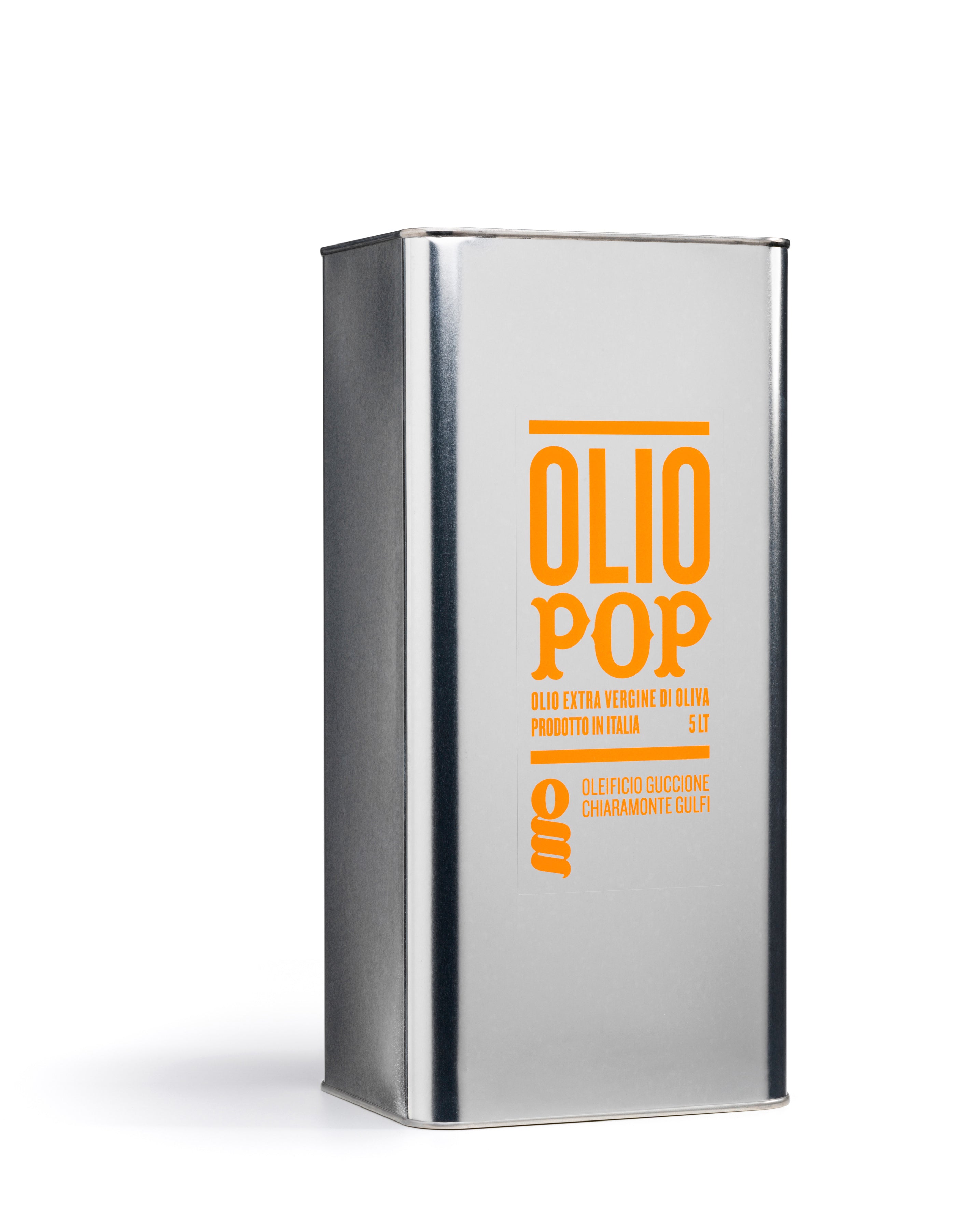 Nutritional values
Superior category olive oil obtained directly from olives and solely by mechanical means.
Produced in Italy
Cold extraction
Close after use, keep cool and away from light
Fats
91.5 g of which saturates: 14g - mono-unsaturates: 71g - polyunsaturates: 7,1g
Products
You might like them