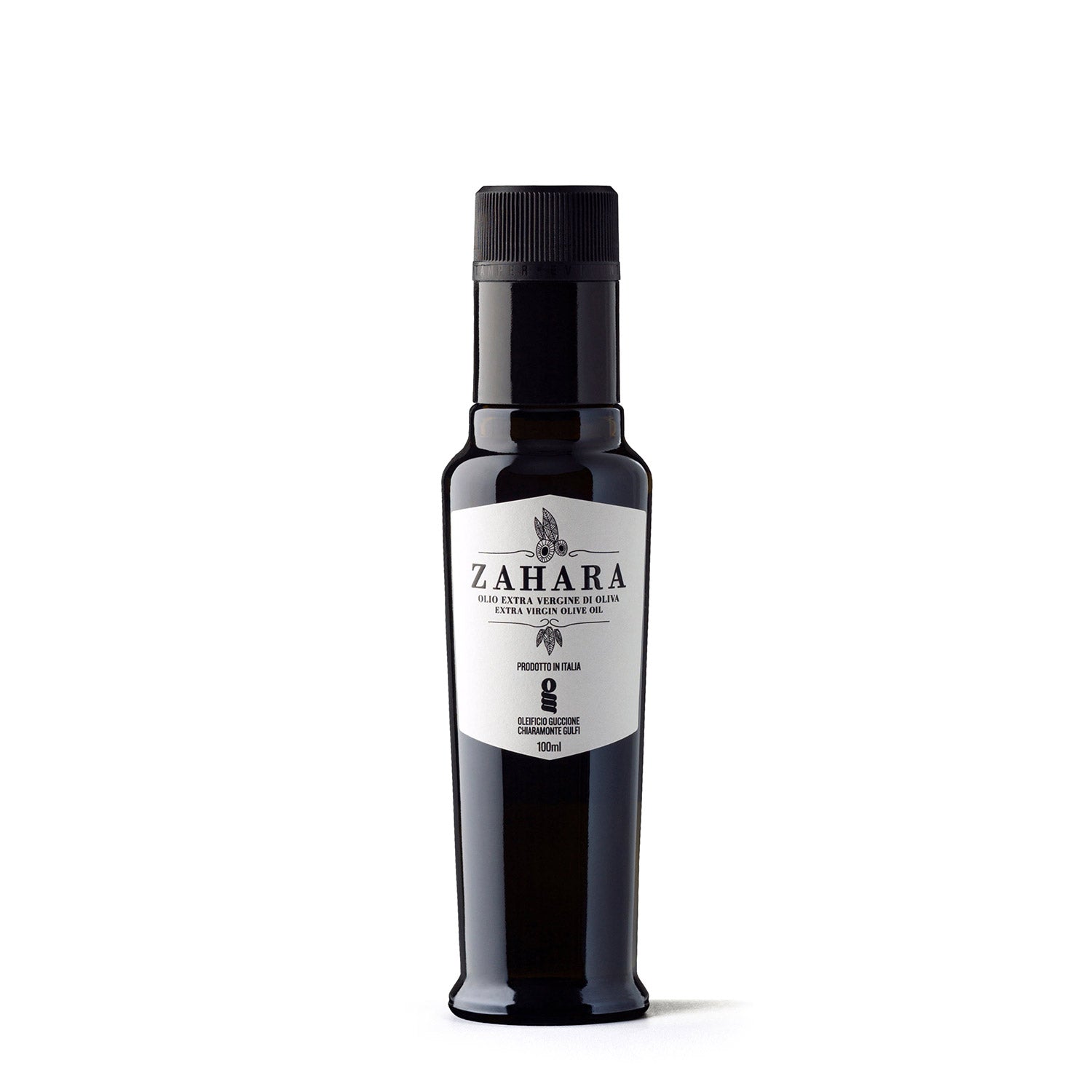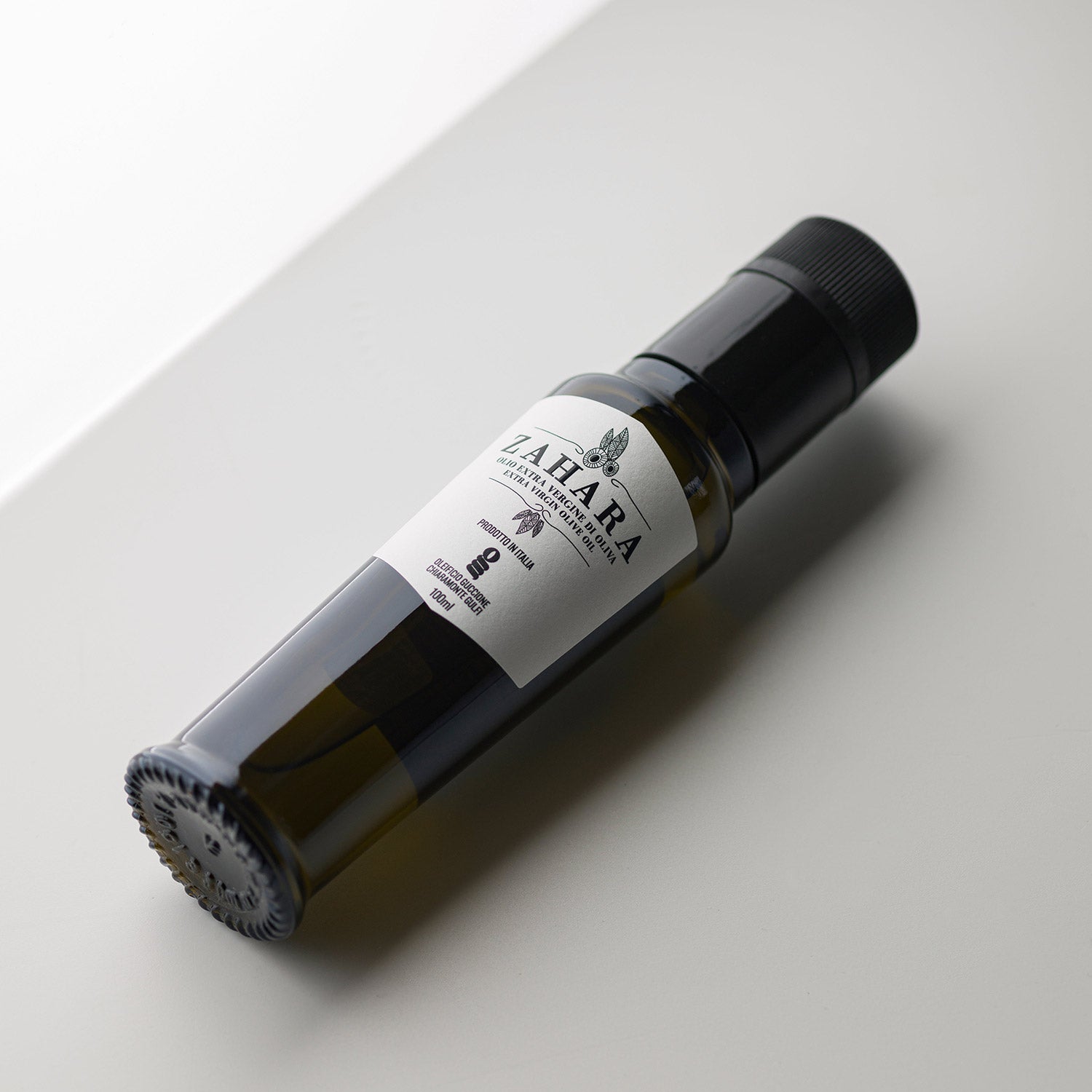 Zahara 100ml
---
A reserve obtained solely from Tonda Iblea olives, which are manually harvested from ancient olive trees, some even thousands of years old, in the valleys of Chiaramonte Gulfi from mid-September to early October. The name "Zahara" derives from Arabic and identifies the blossom of the orange tree, a term also used in Sicily to refer to the veil of white flowers that covers the olive trees. It reveals an intense and distinctive profile, with hints of green tomato, cardoon, Mediterranean herbs, and a touch of pepper.
Fruity: Intense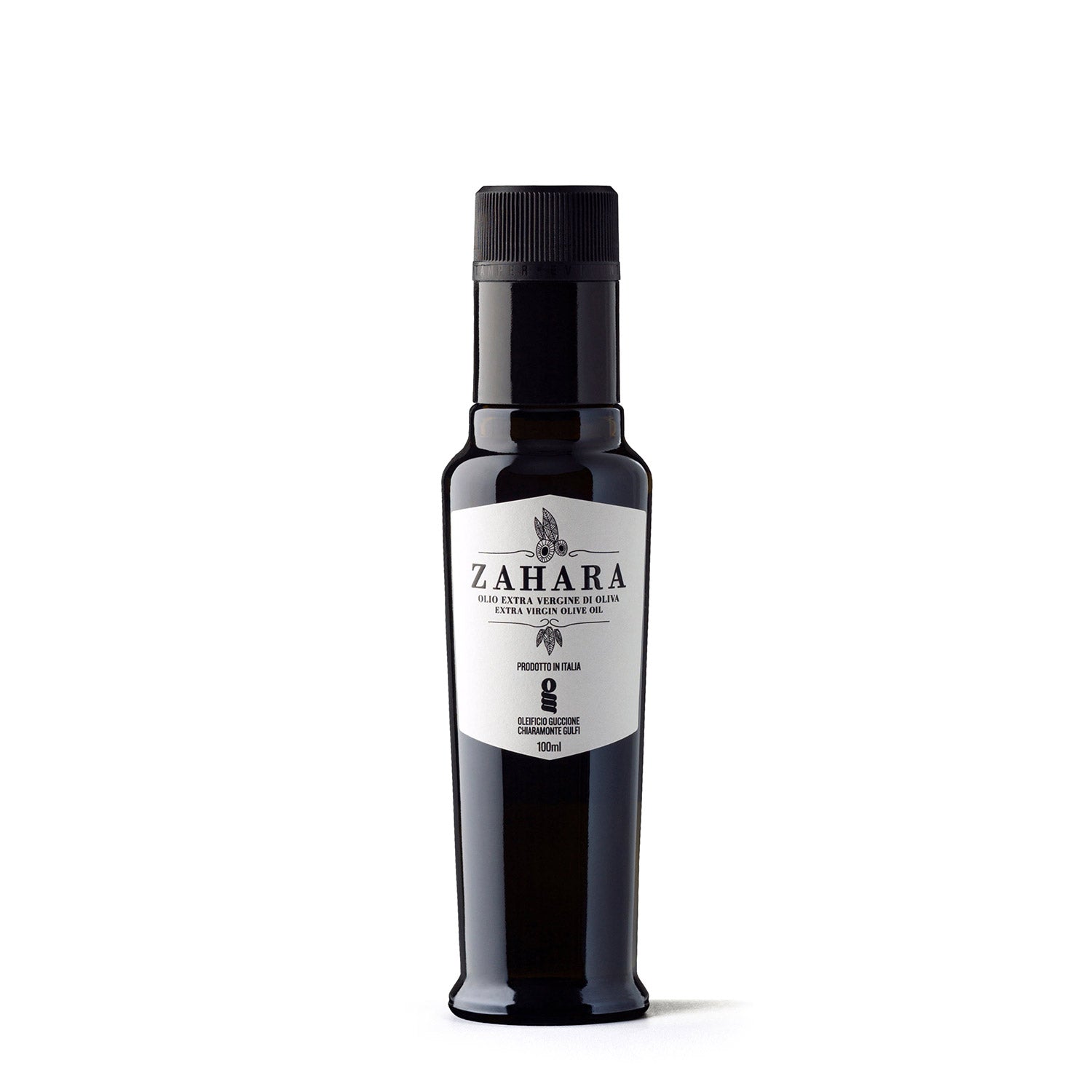 A wonderful and intense sensation of tomato and aromatic herbs and myrtle leaf characterizes the olfactory profile of this masterpiece. In the mouth it is powerful, elegant and with great aromatic consistency.
Nutritional values
Superior category olive oil obtained directly from olives and solely by mechanical means.
Produced in Italy
Cold extraction
Close after use, keep cool and away from light
Fats
91.5 g of which saturates: 14g - mono-unsaturates: 71g - polyunsaturates: 7,1g
Products
You might like them